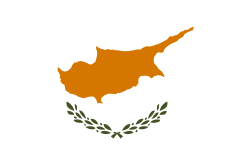 Pallet delivery and Shipping to Cyprus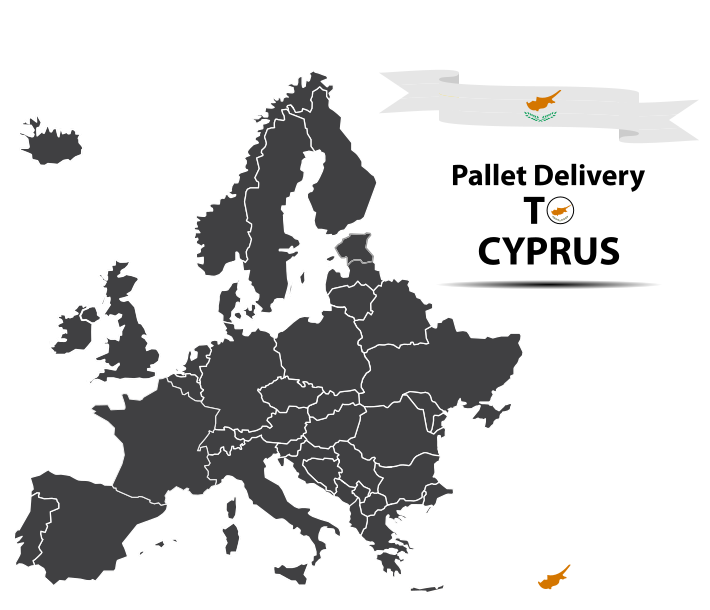 Pallet2ship offers the following pallet & parcel delivery services to Cyprus:
By road
Express pallet delivery
Economy pallet delivery
Economy parcel delivery
By Air
Express pallet delivery
Express parcel delivery
What you need to know about our pallet services to Cyprus:
We accept shipments of any weight and dimensions
All deliveries to Cyprus are door-to-door!
Send from a small parcel to lorry loads, we will accommodate:

Small & large or bulky parcels
Single & multiple pallets
Oversized/custom pallets
Part & full lorry loads (minimum 8 pallets/up to 26 pallets)
Optional insurance is available through the website.
Most services are fully trackable, for services both to and from Cyprus.
Both business and private individuals can send a pallet to any address in Cyprus.
We work with only the largest and most trusted freight providers in the UK.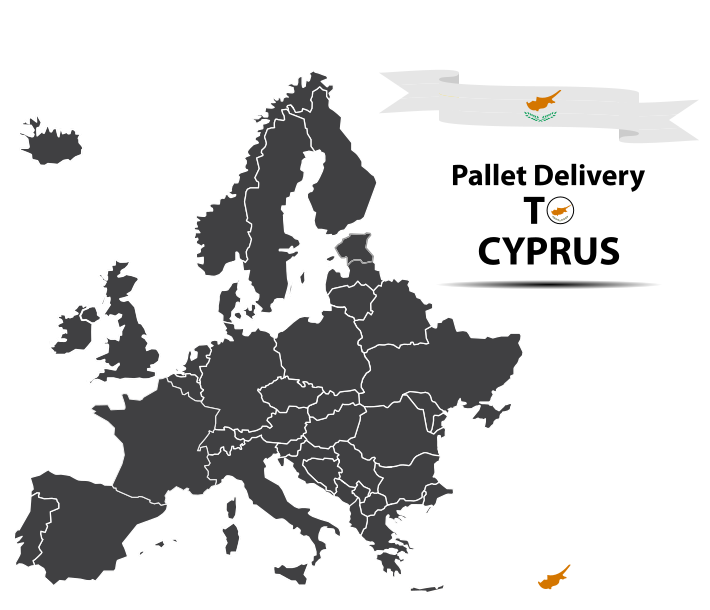 See what our customers say below about our services to Cyprus
How much does it cost to send a pallet to Cyprus ?
| Pallet type | Export to Cyprus* |
| --- | --- |
| 100 Kg, LxWxH: 120 x 80 x 50 cm By Air Freight | from £461.32 +VAT |
* Please be advised these are just price examples as we do offer many parcel and pallet delivery services to and from Cyprus. For the best option for you please use the Quote & Book system above in order to obtain instant quotes.
About Our Pallet Delivery to Cyprus
The Island of Cyprus is rich in historical culture, once the home of the Greek God Aphrodite, its settlers date back to 1400BC. Being such a huge tourist attraction, we have many customers not just sending pallets to Cyprus, but also importing pallets and parcel items to the UK.
We offer shipping of both parcels and pallets, prices of which can be found on our online pallet quote form. You will need to ensure you have the dimensions and weight of your item as well as collection and delivery postal codes.
If your requirements fall outside of the standard parameters, you can complete an online quote request form and a member of our sales team will reply with a price. No matter the number, size and weight, we can arrange pallet shipping and offer competitive rates.
At Pallet2Ship we take great pride in our service and therefore work alongside some of the most reliable and respected carriers. We also work with local agents who have a vast knowledge of Cyprus, so delivery can be made efficiently and on time.
As with all items being shipped, we recommend certain packaging requirements, this is to ensure your item travels safely and can be handled in the most appropriate method, details of packaging can be found by visiting the "How to Prepare a Pallet" page.
Frequently asked questions about shipping services to and from Cyprus
How quickly can Pallet2Ship deliver to Cyprus?
Pallet2Ship offer services as quick as next working day for items under 300kg, but also offer slower economy service, so there's a service to suit every job. Please click on the red "I" Icon at the quotation stage for detailed information on each service.
How do I have to pack my pallet when shipping to Cyprus?
All goods must be placed on secure pallets that are suitable for mechanical handling. Either strapping or shrink wrap may be used to secure the goods down to the pallet and we suggest protective material where possible. For an in-depth guide, please visit our Packaging advice page.
What can I ship to Cyprus?
We ship a wide range of goods such as car parts, printed material, personal goods tools, ambient food items and many more. For restricted items, please visit our Prohibited items page.
What documents are required to ship a pallet to Cyprus?
You do not need any special documentation as Cyprus is member of the European Union.
Can I Ship from Cyprus to UK?
Yes, Pallet2ship is happy to offer import services from Cyprus to UK and a price can be obtained using the request quote page.
Can I ship a pallet that includes engine or gearbox to Cyprus?
Yes, you can. We have a dedicated service for this requirement. The only condition is the collection address has to be a commercial location  (E.g garage). The goods need to be professionally cleaned, strapped and very well packed on the pallet. Please make sure that at the time of the booking you follow the instructions and select a service which handles engines or gearboxes.
Can I ship a pallet that includes personal effects to Cyprus?
Yes, you can, but we will require some pictures of the consignment in order to make sure the goods travel safely.Please make sure that at the time of the booking you follow the instructions and select a service which handles personal effects.
If I deliver goods to Cyprus , do I need a local telephone number or a mobile number?
Yes, if you are shipping to Cyprus, please be advised you need to provide a local telephone number or mobile number at the delivery address. Depots outside of the UK will not call a UK telephone number.
If I deliver a pallet to Cyprus, can I add timed delivery (AM delivery/PM delivery, Timed delivery or Saturday delivery) ?
Once you have booked your order, please contact us at office@pallet2ship.co.uk with your Reference number and we will try to arrange it for you. If available, be advised this service may incur additional charges.
Can I insure my pallet when shipping to/from Cyprus?
Yes, you can insure directly on our website for goods with a value from £100 to £10,000 when placing your order. If the value exceeds £10,000, please email us at office@pallet2ship.co.uk and we'll provide a quote within minutes.
How can I obtain a quotation?
You can receive a quotation directly on our homepage. Select the collection and destination countries and the number of pallets or parcels you would like to send. Then enter the weight and the dimensions making sure you use kilograms and centimetres ONLY. Based on the provided details you will be able to choose between a number of services. Select the service best suits your needs, and complete the booking online. If the online system cannot automatically generate prices, please fill on the custom quote form and we will get back to you within a few hours.
NOW CLICK HERE
to see just how much you can save!
Questions? We're here to help.
Email office@pallet2ship.co.uk
or call 0044 (0) 1753 206 703
Other popular destinations in Europe: