Northern Ireland Protocol
Regarding the movement of goods between Northern Ireland and Great Britain (England, Scotland, Wales), the UK Government has released a Protocol document. The document is focusing on 4 types of shipments:
Shipments coming from GB, going to Northern Ireland may be subject of clearance process, but no taxes or duties will be involved.
Shipments coming from Northern Ireland, going to GB, apart from a few exceptions, will continue as they are today.
Shipments between Republic of Ireland and Northern Ireland will move freely.
Northern Ireland to/from any other EU countries: These shipments will move freely, no extra documentation required.
Changes to UK VAT treatment
Starting on the 1st of January 2021, for most consignments not exceeding £135 in value, instead of VAT being collected at importation or delivery to the customer, VAT will be accounted for at the point of sale. Consignments above that value will remain subject to the existing customs rules and processes where the receiver is responsible for paying the duty upon importation/delivery. The changes will not apply to consignments of goods containing excise goods or to non- commercial transactions between private individuals. Existing rules will continue to apply for these transactions. For more details, please access this link:
https://www.gov.uk/government/publications/changes-to-vat-treatment...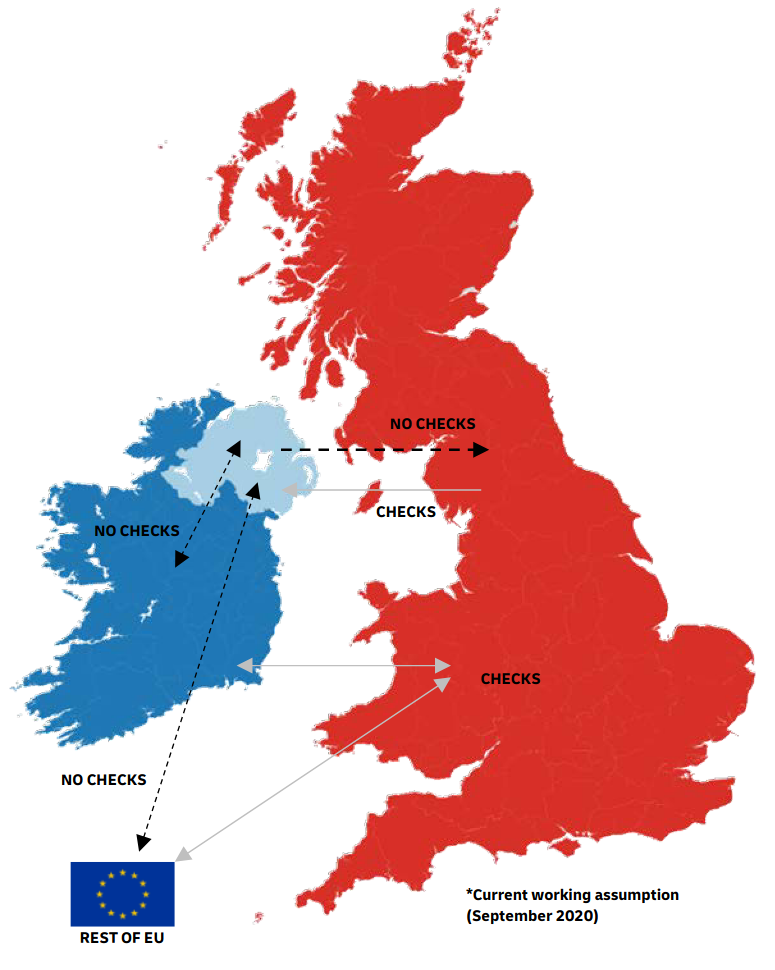 Brexit at a glance
Here at Pallet2Ship®, we put our customers first and aim to give you the most up to date information. Please see the information below regarding required documentation for shipments post Brexit.
IMPORTANT! Information on EORI numbers.
Considering shipping goods to/from Europe? In the UK, businesses, self-employed and private individuals involved in a commercial transaction must register, the same for businesses and self-employed within the EU, so before exporting/importing it is essential to make sure that both you and your customers/suppliers in Europe have the EORI numbers (unless your EU customer is a private individual and the goods in question are personal effects, in which case they do not need it)
Register for an EORI number now
Collect from
Deliver to
Commercial Invoice


(for goods that are subject of a sale)

Proforma Invoice


(for personal effects)

VAT

*

EORI

**

Great Britain
Europe
Europe
Great Britain
Northern Ireland
Europe
Europe
Northern Ireland
Northern Ireland
Rep. of Ireland
Rep. of Ireland
Northern Ireland
Great Britain
Northern Ireland
Northern Ireland
Great Britain
Rep. of Ireland
Great Britain
Great Britain
Rep. of Ireland
Rep. of Ireland
Europe
Europe
Rep. of Ireland
* VAT: applicable; not applicable.

** EORI: required; not required.
Any company, self-employed or private individual selling goods to Europe must apply for an EORI number and provide it on the commercial invoice.
If your customer in Europe is a business or self-employed individual you are also required to provide their EORI number and if they do not yet have one they are required to apply.